POWER UP YOUR SERVICE BUSINESS

WITH ACTION ALERTS DELIVERED TO YOUR  COMMUNICATION PLATFORM FROM YOUR

SERVICE TITAN

DATA!
Watch & Learn –  Alerts In Action – Leverage Your Data
Increase employee engagement, oversight, and profits!
Don't have a centralized communication platform? If so, communication becomes a hidden challenge that may cripple your business and causes many important things to fall through the cracks!
Upset clients, angry co-workers, confused techs = NOT GOOD
TIME 2 LEVEL UP!
You need a powerful yet simple way for your team to communicate and stay on the same page about all this new and crucial information being generated inside your Service Titan software. You already made the wise decision to get one of the best software available to you now its time to leverage it!
Break free that CRUCIAL information and insight into your work and results, we transmute it into actionable ALERTS that get automatically delivered to the communication platform you use to stay connected.
We support the following Platforms
Google G Suite – G Chat business
Slack – Communications
Microsoft 365 – Microsoft Teams
Need Help Getting Set Up on a Central Communication System? We can Help!
(Be Up and Running Within 24-48 Hours of Purchase)
Real Client Feedback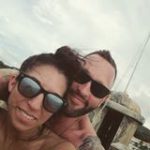 Wes Carver – President Sales & Marketing at Wes Carver Electric
"Cherie and team are super knowledgeable and on the cutting edge of technology!"
Kyle Lumsden – President & CEO Clearview Plumbing & Heating
"Cherie and team are super knowledgeable and on the cutting edge of technology!"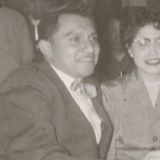 Benjamin Robles –  John Henry's Plumbing Heating & Air
"Great feedback from my sales team. They really appreciate this feature…"
Rob Minnick – Minnick's Heating and Air
"Cherie & Steve are AMAZING. Love working with them, I highly recommend."
Here's a VIP invite to the biggest, best, Service Titan Mastermind Private Discussion Group on Facebook
ServiceTitan Mastermind Group
Facebook Group · 522 members
| | |
| --- | --- |
| | Join Group |
click above to join our group!
Fill The Form Below And Let's Level Up